01/11/2019 – Art in Bloom has been a fixture in Owasso for thirty-years now, and Sheri McLaughlin has owned it for the last ten.  At the ten-year mark, Sheri's plans were to sell the business and retire.
That changed last year after a conversation with Renee Mowery.  Renee, owner of the new Mowery development at 1st and Main told Sheri she thought her business would be a good fit for the new development. Sheri explained that her plan was to retire, not move. After talks back and forth over the last few months retirement plans changed to business plans, with a new Art in Bloom to follow.
Sheri already has a key to her new space, though it will not be ready to move in to until February.  With Valentines Day being her busiest time of the year, she will wait u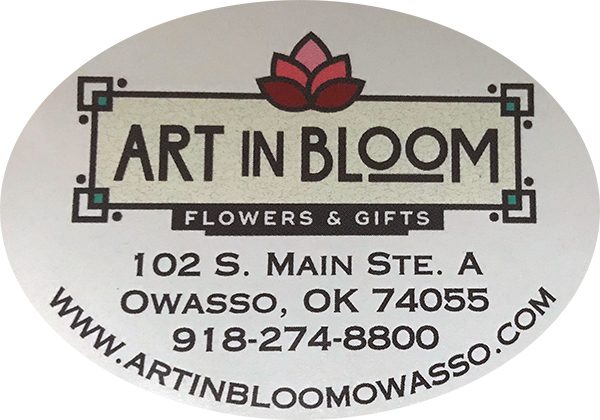 ntil the hustle and bustle of the season is over to make the move, and expects to be up and running in her new location in March.
The new location, which is 300sf larger than the current one, will have an aesthetically pleasing industrial look, complete with an Art Deco style new logo. Sheri tells us she has had fun finding just the right fixtures for the move.  She even had a coffee bar built in, where her customers can enjoy coffee, hot cider and more.
The move will also come with extended hours. She plans to be open evenings during the Gathering on Main events as well, where everyone can discover what Art in Bloom consists of.  Many think it is just a flower shop, and have no idea about the gifts and home decor items the shop carries.
Fifty-two years ago, Sheri, as a young girl moved with her parents to Owasso.   Her father managed Western Auto, which was once a fixture down on Main Street.  Art in Blooms new location sits in the exact spot where the Western Auto once stood.  Shei said she is thrilled to know she will be doing business in the same spot her father did, all those years ago.